Hi beautiful! Everyone wants the best glowing skin. But getting and maintaining glowing skin should not break your bank. Here are some tips to maintain an affordable skin routine and still get that glowing and healthy skin.

Affordable skin routine tips
Know your skin type
Don't fall for marketing gimmicks
Buy only what you need
Try samples
Go natural
Calm down
Lifestyle


1. Know your skin type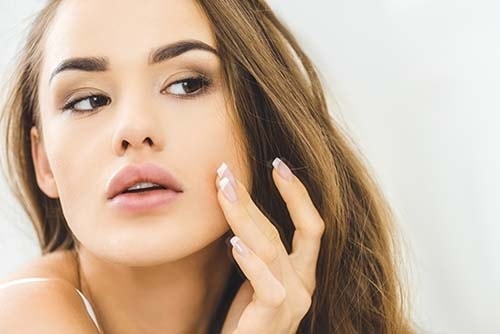 The first before starting any regimen is to identify your skin type. Every product or practice that you adopt should align and work for your skin type. Otherwise, no matter how effective the practice, or expensive the product, it won't work for you.

For a time in college, I used to think my skin dry and used products suitable for dry skin. The result, oily skin with patches of oil. I know, I was one of the skin duds for a long time.

Identifying and accepting my skin type did wonder for my skin. I started using the products and practices suitable for acne-prone, combination skin types.

Learn from my experience, if you don't know your skin type, you may use the wrong products. And then, no matter how expensive it may be, there is a very slim chance it will work for you. So, do the first thing, identify your skin type.

How to identify skin type
I'm no dermatologist to give you a detailed skin analysis. But I can tell you how I identified my skin type.

Wash your face and let it air dry. How does your skin feel? Does it get oily, stretchy, fresh, or normal? You can then identify your skin type.

The above method works to identify the basic skin type. But you may also have a combination skin like me. Which means one portion of your skin is oily, while the other is dry. This makes it even more tricky to identify a suitable skin routine.

Here, identify the suitable products for each portion of the face. And use them in their respective parts only.


2. Don't fall for marketing gimmicks
Turn on the TV, Instagram, Twitter, you will see many people claiming what you have to do to resolve all your skin and hair problems.

TV, social media claim you need to follow a certain regimen to get your best skin and hair. Korean, Japanese, and maybe something else. But these may not be necessary to get the desired output.

Even though these are good to know, remember, at the heart, these are marketing gimmicks. Don't fall for these marketing tactics. You figure out what works best for you, which products suit you best; which remedies work for you, which suits your budget.

Once you identify these, stick to them. There is no reason to change your routine based on some advertisement, or some influencer on Instagram. They may not know you, or your struggles.

Only you know your struggles, hurdles, and what brings you joy.
Find it and stick to that routine.

3. Buy only what you need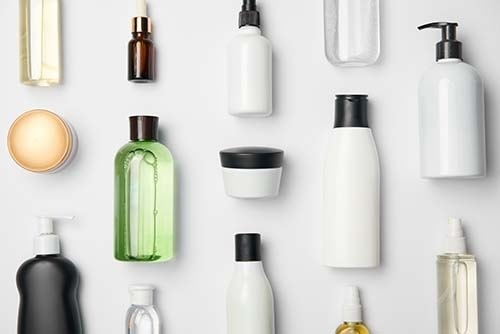 Once you identify your favorite products, don't hoard.

Even I'm guilty of this. Give me a sale, and I get tempted to buy a fresh bottle of shampoo or conditioner. I may still have those available. After all, who does not like Buy One Get One Sale?

But before you make that payment, think back, do you really need this? Are you really out of this product, or are you just buying it as it on sale?

Instead of buying something just because it is on sale, buy it only when it is about to get over. More than the price perspective, there is another reason hoarding is not good.

If you buy multiple bottles of the same product, then all the bottles will expire at almost the same time. If you don't use them all, then it all will go waste and you have to throw them.

So, avoid buying multiple bottles of the same product at a time.


4. Try samples
Another way, you can get a full bang for your bucks is by first trying out a sampler before buying a full-size product. Many brands offer sample sizes to promote their products.

There are many sites that offer you samples that you can try out. There are many hamper boxes as well that you can subscribe to. They provide either samples or many products for a nominal price.

You can try or buy a sample size of the product. Use it for some time and test if it works for you. And if it suits you, then you can buy a bigger size of the same product.

This way, if the product does not work for you, you can discontinue the use, and you will reduce your loss as well.

5. Go natural
If you are up for some DIY, you can save even more money by using natural alternatives to some of the common products. DIYs are way cheaper than their commercial counterparts.

Plus DIYs are effective, fully customizable, and fun to create. You may need some ingredients, but many of these may already be present in your home.
Want to replace face wash? Try these soap-free alternatives to wash face. Scrubs are getting expensive? Check out these natural scrubs present in your kitchen. Unable to finish any toner? Make and use a small batch of
these natural toners.

You can also save money you spend on the salon and do a natural facial at home.

Try natural alternatives to commercially available products. It may save you money while giving you that glowing skin you have been aspiring for.


6. Calm down
You are busy! When was the last time you spent some time on yourself? Pampering yourself does not need to involve spending money. In fact, you can unwind, relax, and pamper yourself by spending no money.

Sit down and relax. Instead of thinking about a thousand things going around in your house, life, just be thankful for what you have.

My personal philosophy,
There is no point stressing about things out of your hand. And there is no need to stress about things in your control. Think and come up with a plan. And once the problem is planned, move on.
Reduce stress and calm down. Appreciate little things in life. Be gentle to and show some extra love to yourself.

It may seem silly, but this goes a long way. You may ask how. Glad you asked.

Once you are calm and accept yourself the way you are, then you stop running behind shiny advertisements.

You accept you are beautifully flawed, just like everyone else. No need to buy the latest sheet mask, serum, cream, etc. to become the person you will love.


Conclusion
Hope this gave you some ideas on how to come up with a beauty regimen that does not require you to spend a lot of money. Only buy what you need and works for you. There is no point in buying something only to keep it on the shelf.
What are some things on which you spend money? Share with me in the comments.