You may have heard of argan oil. Famous as "liquid gold", argan oil is often touted as one of the best oils for natural hair. But do you know, the same argan oil is great for your acne-prone skin as well? Now, I'm going to tell you some simple tips on how to use argan oil for acne-prone skin.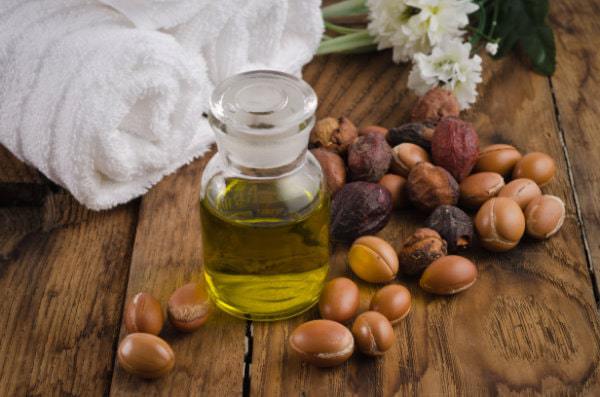 Argan Oil Details

Extraction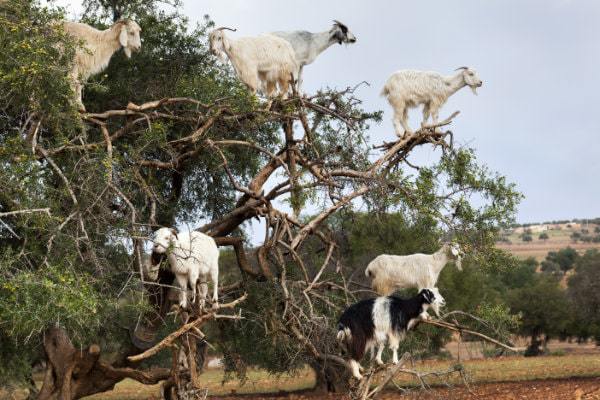 Argan oil is extracted from the argan tree native to Morocco. Argan tree bears small, round, thick skin fruit with a hard nut. This nut contains oil-rich argan kernels (source).

Just for reference, it takes around 40 Kg of dried argan fruit to produce one liter of argan oil. No wonder quality argan oil is costly.


Argan Oil Composition
Argan oil is rich in carotenes, squalenes, and fatty acids. It has a somewhat balanced fatty acid profile with slightly more oleic acid.
oleic acid – 42.8%
linoleic acid – 36.8%
As you can see, it has slightly more of oleic acid than linoleic acid.


Argan Oil Comedogenic Rating
Argan oil has a comedogenic rating of 0, meaning it won't clog pores and suit all skin types. I suggest using oils with a comedogenic rating of up to 2 for acne-prone skin. If you can include oils high in linoleic acids, that's even better.


Benefits of Argan Oil for acne-prone skin
Due to high Vitamin E content, argan oil is great for all skin types, including acne-prone skin.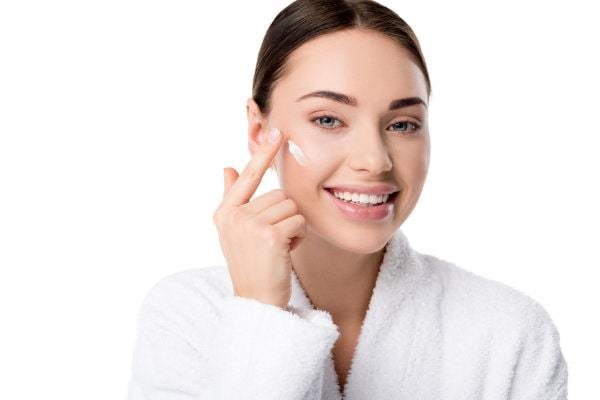 1. Moisturizing
With high Vitamin E, and fatty acids content, argan oil is great in moisturizing all skin types. This is a lightweight, quickly absorbing oil. (source)
It nourishes and keeps skin moisturized for a long time. Due to the light texture, the skin does not feel sticky or oily.



2. Treats acne
Oil for acne? Hear me out!
Natural oils are great for active acne. They help to balance oil production, remove dust and debris from pores, make skin breathe freely. And all this helps to reduce acne.
But not all oils are same. You need right oil for face, especially for acne-prone face. In comes our hero – argan oil.
Argan oil has a good amount of linoleic acid, which is great for acne-prone skin. When used on acne-prone skin, it helps to balance oil production, and do all the magical things said above? Result = happy skin with less acne!


3. Get glowing skin
Our hero, argan oil, helps to defeat acne and give healthy skin. Healthy, moisturized skin is equivalent to happy skin. And this gives you glowing skin. Talk about multi-player.


4. Reduces fine line
Aging, fine lines, and wrinkles are testimonial of experience gained by wisdom. But an early onset of fine lines indicates lack of moisture and hydration.
Being moisturizing in nature, argan oil helps to lock in moisture and helps in improving skin elasticity. This makes the face brighter, plumper, and tighter.


How To Use Argan Oil for Acne-Prone Skin
Now that you have seen the benefits of argan oil for acne-prone skin, let's see how to use it.
Foremost, let me say, you need to invest money in an excellent quality argan oil. Cheap is not always the best. And you need to spend money to reap the benefits.

1. Moisturizer
The simplest way to use argan oil is to use it as a moisturizer. You can just take a few drops of argan oil and apply it all over the face. Leave it overnight, or follow up with sunscreen during the day.


2. Facial Oil
Another way to use argan oil, which is like the above method, is to use it as a facial oil. Apply few drops on cleansed face and leave for 5 minutes. Once absorbed, follow up with your favorite moisturizer.
I recommend keeping at least 5 minutes between facial oil and moisturizer. This helps the oils to get absorbed and not removed while applying moisturizer.
You can make your facial oil even more luxuriant by adding other oils along with argan oil. Combine one or more of these best carrier oils for acne-prone skin with argan oil to get your custom facial oil blend.
I particularly love the argan oil + hemp oil combination for my acne-prone skin.


3. Mix with your favorite cream/moisturizer
Try a mid-path to get the benefit of argan oil, without the risk of applying the oil directly on your face. Add a few drops of argan oil to your favorite moisturizer. After cleansing your face, take the usual quantity of moisturizer, add a couple of drops of argan oil, and apply as usual.
I would suggest you start small, instead of mixing oil with the entire moisturizer, you mix with a little moisturizer in your palm. This way, if you don't like it or it doesn't suit your skin, then only a small amount of moisturizer is wasted.


4. Overnight Treatment
You may think about whether you can leave argan oil on your face overnight? And the answer is definitely! Argan oil works great as an overnight skin repair treatment. Apply few drops on cleansed face and let it sit overnight. You will wake up to smooth skin.


Side Effects of Argan Oil
Even though argan oil is overall great for all skin types, as with everything, it contains its own side effects. Let's check out these as well.

1. Allergic
Argan fruit and oil are safe for topical application. But each skin is different. If you are allergic or new to argan oil, do a patch test before incorporating argan oil into your routine. Apply argan oil to one portion of the face and monitor if you have any reaction. If you don't have any reaction, you can happily include it in your skincare routine.


2. Breakout
Again, even though argan oil non-comedogenic, with a balanced acid profile, each skin is different. Plus, not all oils are of the same quality. I have had breakouts with argan oil, till I found the brand that works great for me.
If you are new to argan oil or trying a new brand of argan oil, I suggest you only add this new oil and keep another routine as usual. This works great to eliminate whether breakouts are due to oil.


3. Difficult to find quality, pure argan oil & Expensive
This next one is not really a side-effect, but more of a con. Because of the high cost of pure argan oil, many of the commercially available argan oils are diluted with other oils.
If you are buying argan oil, look for pure argan oil and avoid argan oil mixed with other oils.

Some common questions on using argan oil for acne prone skin
Is argan oil good for oily skin?
Short answer yes. Long answer argan oil has almost balanced composition of oleic and linoleic acid. Moreover, argan oil has 0 comedogenic rating which means it won't clog skin pores. This makes it perfect to use on oily skin

Should I use argan oil or olive oil on my skin?
Honestly, it depends on your skin type. Each individual skin is different. But in general, olive oil has more comedogenic rating (2) which means it is more likely than argan oil to clog your pores.

I personally can't (don't) use olive oil on face as it without fail causes me breakouts. I suggest you start with argan oil and once you are sure it works for your skin then try olive oil alone and see which suits your skin better.

Can I mix argan oil and coconut oil for skin?
Yes, you can mix argan oil and coconut oil and this concoction can work wonders for dry skin. But, keep in mind that coconut oil is highly comedogenic (rating 5), which means it is most likely to cause breakouts. So apply, this mixture only on body but avoid it on face.

Can I use argan oil for ocm?
If you don't know, OCM stands for Oil Cleansing Method in which you clean your face only with oils. Quality argan oil is expensive and I find argan oil too expensive to clean the face with. Apart from cost, there is nothing wrong in using argan oil for ocm.


Do you use argan oil on your face? How do you use it? Do share your experience using this liquid gold on your skin.

Till next time!