You may know the importance of scrubs. You may also have heard others raving about natural scrubs. But you think creating your own scrubs is either too complicated or time-consuming. I will bust this myth today! In this article, you will find some amazing homemade scrubs, suitable for acne-prone skin, present in your kitchen. These can give you healthy, shiny skin without spending too much time.
Why use a face scrub?
The literal meaning of scrub is to clean away the dirt. The same goes for the skin as well. It is essential to scrub your skin regularly to remove dust, pollution, dead skin cells, and other debris clogging the pores.

An effective scrub exfoliates and removes all the debris and opens the pores. And it does this without causing any side effects on your skin. So, when trying a new scrub, it is important to observe not just the exfoliation aspect but how it leaves your skin overall.

These are some of the scrubs available in your kitchen. If you are allergic to any specific element then skip that scrub or substitute with other alternatives.


1. Baking soda face scrub
Baking soda is a versatile ingredient in the kitchen which can be used in various ways in a skincare regimen.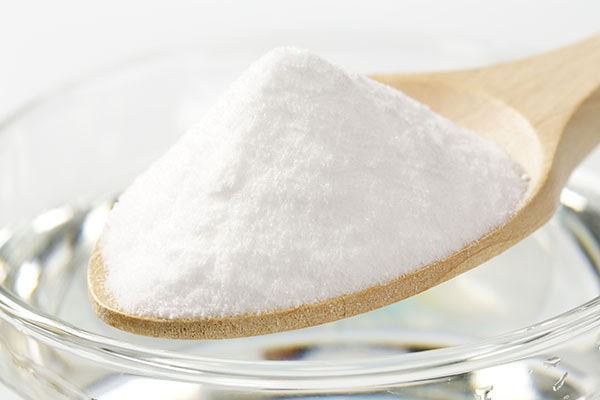 Ingredients
1 TBSP baking soda
1 TBSP honey
How to make & apply
Mix all the ingredients together to make a thick paste.
Apply evenly on a clean face and massage gently. In case of dry skin, you can add 1/2 tsp of olive oil.

2. Oatmeal face scrub
In addition to being very healthy for overall health, oatmeal is also extremely beneficial for the skin. In this scrub, oatmeal provides anti-inflammatory properties while honey is a natural humectant. To give an extra cleansing boost, you can add a teaspoon of yogurt.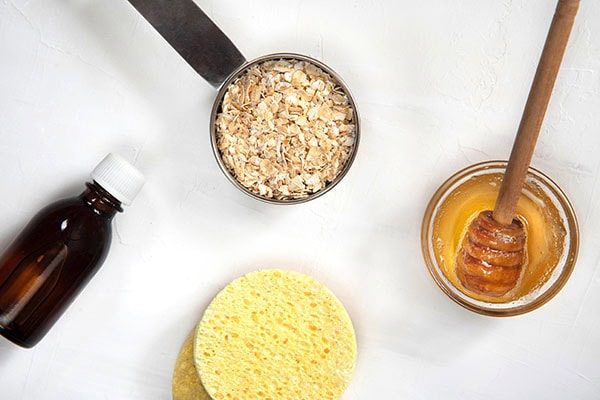 Ingredients
1 TBSP ground oatmeal
1/2 teaspoon yogurt
1 teaspoon honey
How to make & apply
Mix all the ingredients in a clean bowl
Wash your face and apply the mixture
Gently massage for 2 mins in circular motions
Wash off with cold water


3. Coffee face scrub
Coffee can give you the much-needed energy boost to go through the whole day. The same coffee can also give a similar boost to your skin. Coffee increases blood circulation and gives a natural glow to the skin.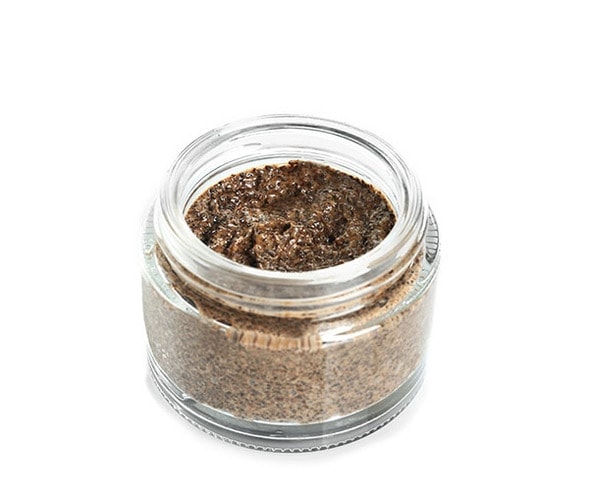 Ingredients
1 TBSP ground coffee
1 TBSP honey
How to make & apply
Mix all the ingredients in a clean bowl
Apply the scrub in a circular motion while gently massaging the skin
Wash off with cold water


4. Brown sugar scrub for oily skin
Sugar is not healthy for your digestion, but the same sugar can have great benefits for your skin. In this super easy scrub, sugar provides exfoliating properties while lemon removes dirt and brightens the skin.
Ingredients
1 TBSP brown sugar
Juice of one medium-sized lemon
How to make & apply
To 1 TBSP sugar add the juice of one medium-sized lemon.
Using clean fingers, apply this paste on your face
Let it sit for few minutes then gently exfoliate by moving in circular motions
Wash off with cold water


5. Rice powder face scrub
The course texture of rice powder is an excellent to get rid of excess oil and clean up clogged pores.
Ingredients
1 TBSP rice powder
1 TBSP honey

How to make & apply
Take some dry rice and grind it to a coarse powder
Mix 1 TBSP powder with honey to get a thick paste
Apply on clean face and massage in circular motions
Wash off with cold water

6. Lemon face scrub
Lemon is another excellent exfoliating ingredient you can easily find in your home. The fibrous texture of lemon helps to clean up skin. Lemon being rich in acetic acid also reduces tan anf brightens the skin. You will get multiple benefits with one ingredient.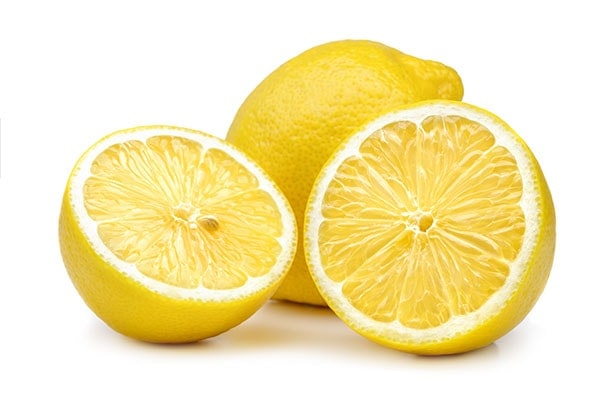 Ingredients
How to make & apply
Cut one small to medium-sized lemon in thin-slice
Gently rub the slice all over your face focusing on T-zone and chin area
Leave for a couple of minutes and wash off with cold water


7. Tomato juice face scrub
Similar to lemon, tomato is also great for removing tan and brightening the skin. In this scrub, tomato works to remove the dirt while sugar gently exfoliates the skin.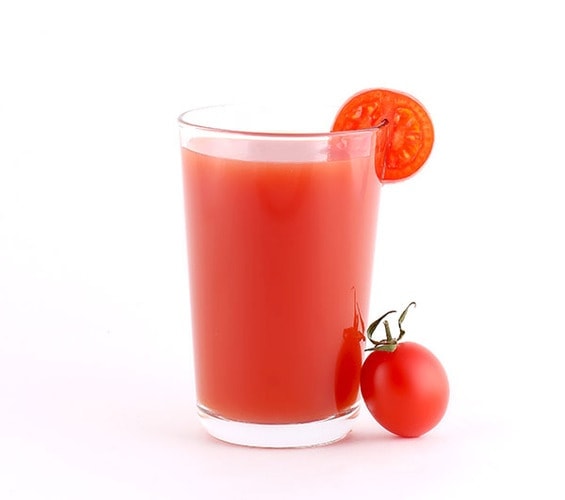 Ingredients
1 tomato juice
1 TBSP brown or white sugar
How to make & apply
Grind one small tomato, keep the juice and throw the skin away
Mix 1 TBSP of fine granular sugar to this juice
Apply this mixture to face and leave for 2 minutes
Exfoliate skin by massaging in circular motions
Wash off with cold water

FAQs on homemade face scrubs

Which face scrub is best for oily skin?
All of the above-mentioned face scrubs are suitable for oily, sensitive, and acne-prone skin. If you have dry skin, add a teaspoon of oil to moisturize skin while exfoliating.
I have oily skin, is scrub good for me?
Yes, no matter whether you have oily, or dry skin, it is very important to scrub. Doing this helps to get rid of junk clogging your pores and gives clean, healthy, glowing skin.
I'm not into DIY, how do I make facial scrub suitable for my skin?
Don't worry, these are easy to make and use face scrubs. I have intentionally left out fruit or dry fruit scrubs like papaya, walnut, almond, etc, as I wanted to keep this list simple. I know, you are short on time and it may not be possible to collect 10 different ingredients to make a face scrub. These are mainly 1 or 2 ingredient scrubs that you can easily find in your kitchen.

Alternatively, you can try mamaearth ubtan face scrub, as it has a nice exfoliating effect and suits acne-prone skin.

Is sugar scrub good for skin? Will it hurt?
As I said earlier, sugar is good for skin as it can gently exfoliate skin and get rid of all the junk and debris. You want to use fine granular sugar as big granules can be too harsh on the skin. Grind the sugar to coarse powder if you feel it's too harsh.
Any pre/post tips for using these scrubs?
Remember to wash your face before using any of the above face scrubs. You can wash your face either with a gentle face wash or soap-free alternatives. It is important to apply this on a clean face as otherwise all the dirt will be trapped and massaged with this scrub mixture.

After exfoliating and washing your face, follow up with a good moisturizer. You can use moisturizing sunscreen during the daytime or an effective night cream during the night.


How frequently should I use these scrubs?
You should exfoliate your skin once a week. Use your selected natural scrub and use it regularly for at least 3 weeks before trying another option. Remember, consistency is the key to identify whether something works for you or not. At a time try only one natural scrub, use it for 3 weeks, then move on to the next option (if you want!). I recommend this, as it is easier to identify whether that product was effective or not.


Conclusion
Even though there are a lot of facial scrubs present in the market, there are equally great options present in your kitchen. Give these homemade face scrubs a try next time you run out of your commercial face scrub. These homemade face scrubs are specifically curated for acne-prone skin but will suit other skin types as well.
Have you tried any of these face scrubs? Or do you have any other homemeade face scrub recipe for acne-prone skin? Share in comments and lets try it out.
~ Till next time, stay safe, stay beautiful!